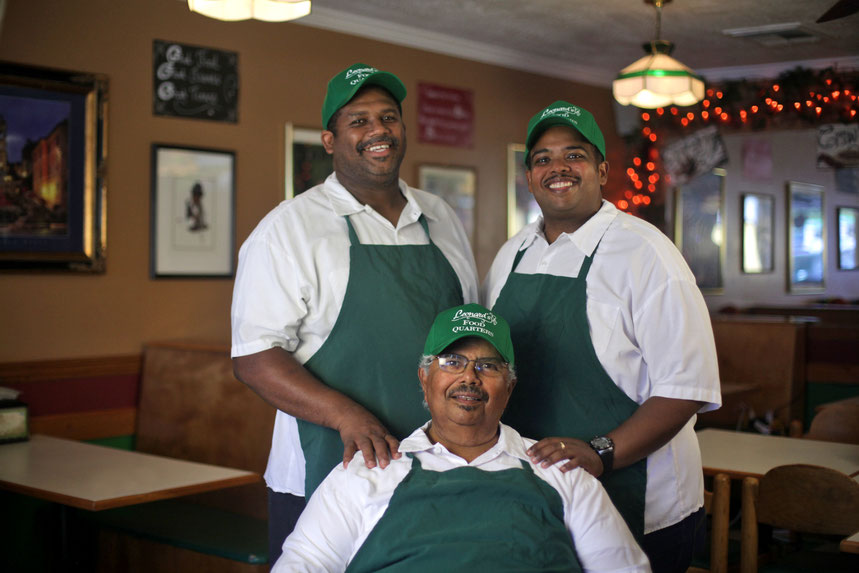 Leonard's Food Quarters has been open in Lake Charles, Louisiana since 1986. After working for almost 30 years for someone else, Leonard wanted to build a legacy for his children and future generations. When he was 16 years old, his first job was washing dishes in the kitchen of a local bowling alley. "I learned a lot at that first job, including the basics of cooking. We all start somewhere. It's what we do with that knowledge that sets us apart."
What makes Leonard's unique? "It's the mixture of Cajun & Creole foods with a touch of soul. And the attention that we pay to every dish, from the main entree down to the dressing." The Leonards' family is very thankful for the flourishing business they have today and pays tribute to their patrons. "We would like to thank our customers for such a long and loyal following. If it wasn't for their support we wouldn't be open today."
The Leonard's have a belief system that follows the following six principles:
1. Put God First
2. Family
3. Friends
4. Good Food
5. Good Times
6. It doesn't matter how hard times get, Never Quit! Just go back to the 1st principle.